Premier Law Firm in Springfield IL
When it comes to family law issues such as separation, divorce (dissolution), and child parenting matters, you want a qualified and proven family attorney to help represent your best interests. Scott & Scott, P.C., is a family-owned law firm established in 1947 and consists of a legal team that offers decades of experience in negotiation, mediation, arbitration, and litigation.
Scott & Scott, P.C. follows high ethical standards and treats every client with the utmost honesty, integrity, and discretion. Whether it is a contested or uncontested divorce, we maintain strict confidentiality and have a reputation for excellence and a record of proven success. We are proud to be one of Springfield's best law firms.
WE HAVE EXTENSIVE EXPERIENCE WITH FAMILY LAW INCLUDING:
Complex Divorce
Parentage Matters
Allocation of Parental Responsibilities
Certified Mediation
Child Support & Spousal Support
LGBTQ Matters
Uncontested Divorce
Post Dissolution
Adoption
Division of Assets
Business Valuation
Child Representation and Guardian Ad Litem
Guardianship Proceedings
Orders of Protection and Restraining Orders
Prenuptial/Premarital Agreements
At Scott & Scott, P.C., we take the time needed to walk you through the complicated process and deliver individualized legal services to achieve the best possible outcome.
Divorce Attorney Springfield IL
Scott & Scott, P.C. brings decades of experience and a keen appreciation of the demands of modern life and the impacts of the recent changes in the Illinois Marriage and Dissolution of Marriage Act to help guide you to an effective resolution of your case, which makes sense not only legally, but also practically for both you and your family. We offer a complete range of representation in all areas of family law. Our attorneys have extensive trial experience and have made many appearances before Appellate Courts on behalf of our clients. We address issues of both complex and simple divorce, custody and visitation (now called "allocation of parental responsibilities and parenting time"), parentage matters, child support, division of assets, business valuation, uncontested divorce, and spousal support/maintenance. We offer certified mediation services for family law issues. We provide representation for the preparation of pre-nuptial or premarital agreements, adoption matters, paternity issues and in obtaining restraining orders and orders for protection. Our clients are treated with respect and consideration as they are assisted in their family law needs.
Financial Issues of Divorce
Experience with high net worth cases
We value your business and private investments and focus on property settlements in your best interests
Close relationships with experts who determine the value of your marital assets
Determine the exact economic benefit a person received from a business for the purpose of determining adequate financial support
Locating assets and income
Practical and cost-effective resolutions
Post-Divorce Financial Issues
Implementing and enforcing post-marital dissolution agreements
Defending or advocating for a modification of spousal support or child support payments
Paternity and Allocation of Parental Rights
In the state of Illinois, no custodial or visitation rights (now called "allocation of parental responsibilities and parenting time") are granted to a father with a child born out of wedlock until an order has been filed with the court stating a biological relationship exists. Through the claim with the court, either parent can seek adjudication of paternity and allocation of parental responsibilities/parenting time and support for the child. No matter who files a paternity case with the courts, they normally facilitate a DNA test to ensure the paternity of the child.
In Illinois, paternity cases are subjected to similar matters associated with family law including matters pertaining allocation of parental responsibilities and parenting time, and child support. Whether you are a father facing a potential paternity case, or a mother trying to establish a biological relationship as a means to secure child support, consider our family law attorneys at Scott & Scott, P.C. If you have a child born out of wedlock, without legal documentation, you may not be entitled to your parental rights in their entirety. It is best to double-check your parental rights with a qualified attorney.
Allocation of Parental Responsibilities
One of the most challenging factors going through any divorce or family matter is the determination of the allocation of parental responsibilities and parenting time (formerly called "custody" and "visitation").  While we cannot prevent the pain that goes along with a child spending time away from a parent, we can help. It all starts with contacting a family law attorney to speak with an expert about your parental rights, and what you are entitled too. For the most part, courts do not want to take away a parent's rights to her/his child.  With an attorney from Scott & Scott, P.C., we can lay out a parenting plan to protect your parental rights and establish parenting time that best suit you and your child's needs.
In today's economy, it is not uncommon for a parent having to relocate across state lines in the search for a better job opportunity.  However, if you have a parenting plan in the state of Illinois, you cannot remove a child from the state without court approval, regardless if you are the primary residential parent.   The state of Illinois recognizes that just because one parent was granted the majority of parenting time, does not mean the other parent should be deprived of their right to her/his child. Therefore, if a parent is wanting to relocate with her/his child; it is up to her/him to prove that it is in the child's best interest to move with the parent attempting to relocate. The courts consider a variety of factors, including the likelihood of an enhanced quality of life, the motivation behind the move, the noncustodial parent's challenge towards the move, the impact on the child and the ability to maintain the relationship and parenting time with the child and the non-relocating parent.
If you are considering adoption, speak with one of our attorneys to help ensure a smooth process is met and allow someone to help you cut through the red tape. This can be a stressful time, and having an experienced legal expert is always a great remedy. In order to be eligible to adopt in Illinois, you cannot have a legal disability, have lived in Illinois for the past 6 months, and have a good reputation. For more information about how our attorneys can help you through your adoption process, contact us.
The Illinois Supreme Court Rules require mediation in all cases involving children. Our family law attorneys are certified mediators. Mediation is an effective method of alternative dispute resolution that allows parties to resolve differences outside of court and save money on litigation costs. Mediation allows parents to make significant parenting decisions and create schedules for their children on their own terms.
Guardianship and Child Representation
If parents are not able to care for their child, a guardian can be appointed to assume the parental role. This can be a temporary or permanent basis. Unlike adoption, guardianships do not sever parental rights and must be approved by the court. Guardianships can be obtained if the parents of the child give consent, or the court appoints a guardian for the child. Most guardianships are granted to grandparents, aunts, uncles, and other siblings.
When you and your partner get married, you rarely foresee potential problems that can lead to divorce. Nevertheless, we help you anticipate any unexpected events and draft prenuptial agreements that are most likely to protect your interests and alleviate much of the stress should you ever divorce. We also contest existing prenuptial agreements where there is a potential legal defense to their enforcement.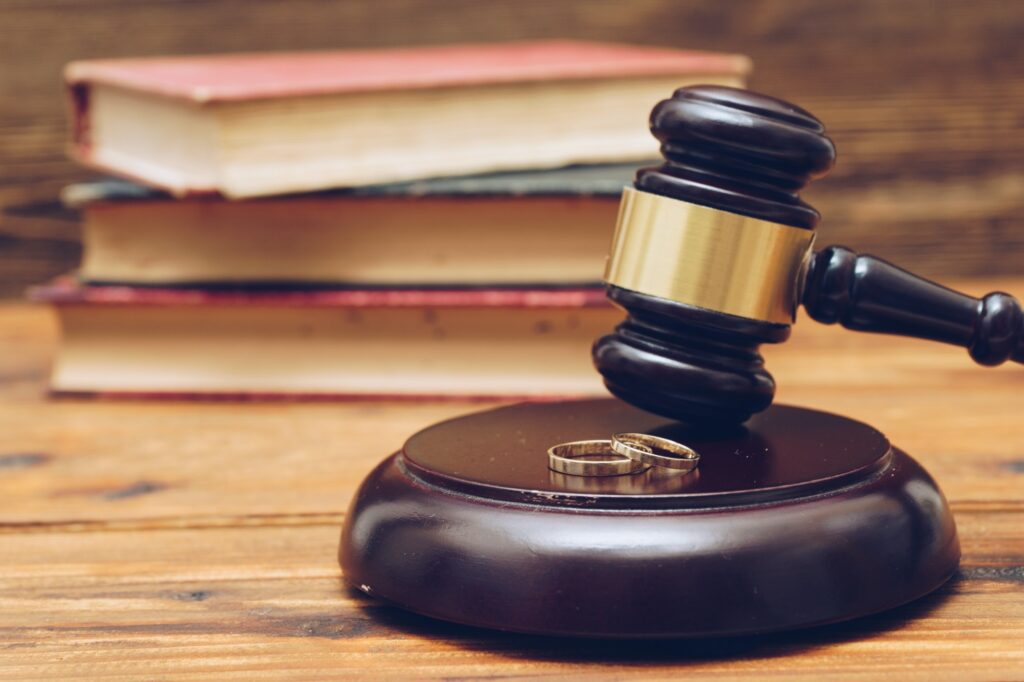 Through the years, we have represented clients in all aspects of family law, including the challenging and confusing adoption process. Gain some peace of mind knowing you have a team of experienced attorneys who will fight for your rights from start to finish.
Child Support and Maintenance
As difficult as allocating parental rights and responsibilities can be, some of the most challenging aspects of these cases is figuring out the issues of child support and spousal maintenance. This is why having an experienced attorney, like the ones at Scott & Scott, P.C., are critical in fighting for you and your child's rights. We can hear your case and ease your burden.
The state of Illinois recently modified the rules for awarding child support and maintenance.  Our attorneys have extensive experience in negotiating and determining child support and maintenance according to the new statutes. 
Establishing the correct amount of child support is a large part of the divorce or separation process.  The same holds true for the issue of maintenance in divorce proceedings.  Understanding the process as to how the court awards child support and maintenance allows for you to make smart choices for your children and yourself. With the help of our experienced family law attorneys at Scott & Scott, P.C., we will ensure that these issues are fully explained and the best interests of you and your family are protected.
Orders of Protection are court orders that protect individuals from ongoing abuse or harassment by another. If you or a family member are suffering abuse, whether it is physical, verbal or through electronic media, an order of protection can help resolve that.